Case Studies - BMW X Looper Spacetime
BRIEF
In search for innovative solutions to connect with potential buyers that fits a unique customer profiles in line with the

All-New BMW X2.

Bold, brave and adventurous. BMW came to us with to create an experience that will align to their key visuals and representation of the X2.
IDEATION PROCESS
And so our creative team begin to looking into all available materials given by the client, unfortunately were very limited due to global brand restrictions. We had to think outside the box to create the experience from ground up and we came out with an idea to draw inspiration from the promo video that was scheduled be aired at the launch date.
DESIGN 1: In reference to the video, we created the depth of field brick wall with 3 dimension gold ornaments similar to video.
DESIGN 2: We created the depth of field wall with the BMW X2 as the background with 3 dimensional confetti burst effects. All created digitally without actual physical build.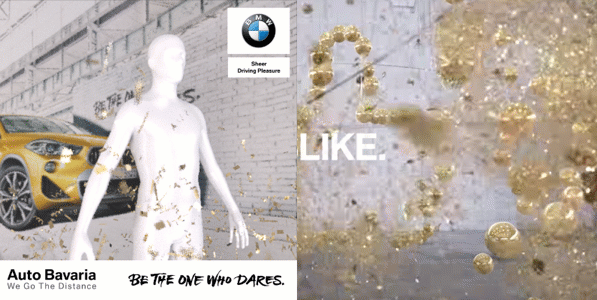 The approach was spot on that it took our team little time to get the go ahead. The client was impressed with the outcome and the turn around time delivered by our creative team. Kudos guys!
RESULTS:
Looper180 Spacetime was setup with an unique coloured backdrop where the magic happened. The activation took place in the course of 2 days for the private unveiling launch and the public viewing. Below has more photos of for your viewing pleasure.
For more information about on how we can help your event and our services do drop us a line at the contact page. At Fotobox Co. we believe in creating exceptional experiences that drives social tractions and interactions through unconventional creative approach. Read more about our other events here.
Thanks for being here! Lee out.
#bmw #looper #looper180 #bullettime #fotoboxco #x2 #looperspacetime #fotoboxcompany